Masters Running and What it Means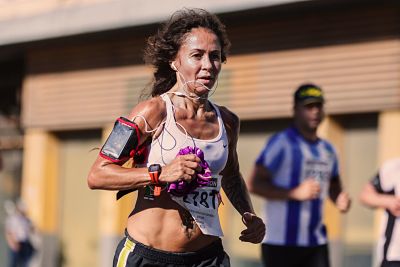 As a new or returning runner, you may have come across the term Masters Running  or Veteran Runner and are wondering what that means. 
A Masters Runner is a runner, male or female, over the age of 40. You may have also heard the term Veteran Runner. This is a term akin to the Master Runner but just less used these days. 
A bit of history...
The term Masters Athletics (covering track, field, road and cross country running), was first introduced in 1966 by David Pain, a lawyer in San Diego. He started off organising 'Masters Miles' which was open to anyone over the age of 40. This proved so  popular that in 1969 Masters categories were introduced. These categories grouped runners in 10 year age increments e.g. ages 40 - 50, ages 50 - 60 and so on. By 1975, this grouping of age groups was used at the first World Masters Championship and has been used ever since.
Categories in Masters Running
Being a Masters Runner means that during a race, your time and position can be compared to others in the same age group category as you. This seems fair as a 50 year old is not going to be able to sprint as fast as a 20 year old in a 5km race. Yet a 50 year old might have better endurance than a 20 year old in an ultra-marathon.
The groupings of Master Runner Categories are generally the same whichever country you are in although some countries like the UK introduce masters at the age of 35 for women and in the USA it is age 35 for both men and women.
You may also see, depending on the race, that the categories are smaller and grouped into 5 year age differences rather than 10.
As an example, you may see categories such as:
Male:
MV40 
MV50 
MV60 
MV70  
MV80
MV90


MV = Male Veteran

Female:
FV35
FV45
FV55
FV65
FV75
FV80


FV = Female Veteran

Male:
M35
M40 
M45 
M50 
M55
M60
M65
M=Men
Female:
W35
W40 
W45 
W50 
W55
W60
W65
W=Women

So when you enter a race, you will need to provide your date of birth so that you an be placed into the correct category for your age group.
At the end of the race, prizes are often given to the first 3-5 men and the first 3-5 women to cross the finish line, irrespective of age and then there are prizes for the top 1-3 in each age group category.
Tips for running your first race and what to expect on race day.