Tips for Running Races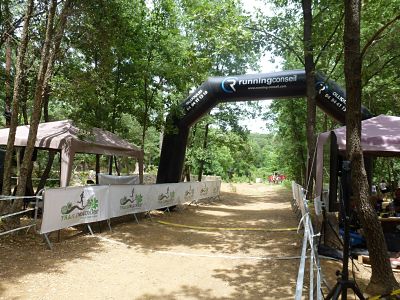 These tips for running races will really help reduce the stress and anxiety as you head towards the start line whether this is your first ever running race or you are returning  running after a long break.
A lot of race anxiety comes from not knowing what to expect. As a runner new to racing, there are a whole host of unknowns from, how to sign up, what to do when you arrive at the race, how to attach your bib number, are there toilets, will you be last and so on. Even seasoned race runners have anxieties as each race is different, each one differently organised and then the anxiety of wanting to do your best.
Take a deep breath as you pin on your bib number as running a race can actually be quite a lot of fun. No matter where you are, races and racing have some common elements. Follow these tips and then enjoy yourself :-).
----- Tips for Running Races -----
Tips for Running Races
Choosing your race
If this is your first race or you are returning to running after a long break, don't get carried away. Pick the distance that you realistically think you can do and what you have trained for.
5km races might take you 30 minutes + but they might be quite fast.
10km races will be slower but can you run for 60 minutes or more?
Anything above those distances should  not be attempted until you have run some shorter distances first and know what your body and mind are capable of.
Check the race profile - is it a road or trail race and is it urban or countryside and how hilly or flat is it?
Bear in mind where the race is being held and think about how you are going to get there, is parking provided, are there showers and toilets, what will the weather be like and will there be refreshments during the race and afterwards.
Signing up
Most races are now publicised online and you can also sign up online too.
When you look at the website, check the start place, start time, type of terrain (road, off road, trail), race distance, the elevation, race regulations and make sure you are signing up to the race that you want to do as sometimes there are several distances.
Sometimes you can also sign up on the day of the race.
The number of participants can be limited so sign up in good time if you don't want to be disappointed. Signing up early is also a good incentive and gives your training a purpose. In some races, the earlier you sign up the cheaper it is.
Some countries (France as an example) want you to provide a medical certificate from your doctor saying that you are fit to run a race.
You will also need to give your date of birth so that you can be categorised in your proper age group. How age groups work.
If signing up for a race seems too scary for now, why not volunteer as a helper. That way you get to see how a race works which will make it so much easier for when you do eventually feel ready to sign up.
----- Tips for Running Races -----

The day before your race - Tips for running races
You will be feeling a bit nervous and that is fine.
In fact a few nerves are good. Your heart  might be pounding a little faster and your palms feeling a bit sweatier but think of it as extra energy and adrenaline being pumped through your body.  Keep calm, take some deep breaths and realise that the extra adrenaline and energy are going to be a boost to you on race day.
Get your race day clothes and kit ready.
Remember that your body heats up quickly when you start running so don't over dress. If it is a cold day, take some extra layers to wear whilst waiting for the race to start and for afterwards.
Work from your head to your toes and think of things to take/wear:

Hat/head scarf/visor/sunglasses/hair ties
Running bra
T-shirt - sleeveless, long or short sleeved
Comfy running knickers
Shorts/skirt/leggings
Socks
Road or Trail shoes
Arm band or waist band for carrying phone/tissues/car key
Water bottle/water belt/nutrition
Safety pins for attaching your bib number + toilet paper....
Race information/registration confirmation email

Bag to carry all your kit in
Clothes to wear after the race
Mobile phone and/or running watch (charged)
Toiletries and towel for post race shower
Bag for dirty clothes and shoes post race
Eating and drinking.
There is no need to stuff your face with bread and pasta as people used to do. Eat like normal and eat foods which you know your body can digest well.
Also drink plenty of water in the few days prior to the race and avoid alcohol as that dehydrates you. Caffeine also dehydrates you as it makes you pee more often but if you are used to drinking it then go ahead as not drinking it might just stress you. Caffeine can effect your race.
Rest & Sleep.
There is absolutely no point in trying to squeeze in any last minute training as it won't help you. Your body takes days to benefit and adapt from training sessions so anything you do now will just make your body tired. A tired body means you will under perform. Far better to rest today, go for a short walk if you are feeling jittery, then put your feet up and relax. If you can, get an good nights sleep but if you find you can't sleep well then just accept it and don't dwell on it.
----- Tips for Running Races -----

The day of the race - Tips for running races
Arrive in good time
If you are the kind of person that turns up last minute to events, try not to this time!
Aim to arrive an hour beforehand. This gives you time to find parking, to get your bib number, find the toilets, have a coffee or whatever you are used to and to calm yourself. Tips if you have a weak bladder.
Half an hour before the start
If this is a 5km or 10km, I suggest that you warm up by going for a gentle 10 minute jog just before the start. Warming up will get your muscles and ligaments loosened up, will get blood pumping round your body and it will help calm your nerves. Nerves and excitement are normal, after all this is a pretty big day. Use that excitement to your advantage and imagine it being your rocket fuel.
5 minutes before the start
Get yourself into the start area. Look for others who are a similar age to you and who look like they might be running the same sort of pace (difficult to always judge I know). Stand close to them. Avoid going to the front where all the fast runners will be as you could end up setting off way too fast or getting in the way of the speedy runners.
And you are off.....
Believe me, as soon as the start gun fires, your nerves will start to calm down. The excitement and adrenaline will still be there so don't rush off too fast for the first mile or couple of kilometres as you risk crashing before the end.
Keeping hydrated
If you have chosen to carry a water bottle, make sure to sip it every 10 minutes or so. Don't wait until you are thirsty. Depending on the race, there might also be a water table where you can grab a cup of water or coke and perhaps a biscuit, piece of fruit or whatever they are offering. Remember that in a 5km or 10km, fluids are more important than food, so keep hydrated. How much you should drink.
Dealing with the hard parts
All races will challenge your mind and body. That is totally normal. If you have run the race distance during training, then you KNOW that you can finish this thing. If you start to doubt yourself, remember that it is your mind just exercising its control over you. It doesn't meant that you can't finish. Just make sure to run at the pace that you are trained for.
You will go through moments when your mind tells you to give up, to stop, to take a break and so on but remember all the training you've done and say to yourself "I am strong, I've done the training". Mantras are a great way distracting you when your mind wants you to give up. 
Break the race up into smaller chunks. If it is a 5km break it up into 1km chunks and just concentrate on getting to the km marker. 10km races you could break up into 4 parts. Take it easy the first part, pick up the pace a little the second part, say positive things to yourself for the third part as you are on the home stretch and then give it all you can for the last part.
A good trick towards the end, when you are feeling tired or doubting your abilities, is to focus on the person in front of you. Keep to their rhythm and if you can, start reeling them in towards you with an imaginary  rope. Concentrate on each step, one, two, one, two....and before you know it you will be crossing the finish line with relief, with joy and  to the applause of the spectators. You did it! 
----- Tips for Running Races -----

After the Race - Tips for running races
Depending on the race, there may be showers available and post race snacks and drinks. Drink and eat something in order to rehydrate and refuel your muscles with some protein and some carbohydrate.
There is usually a prize giving of sorts. Some races hand out a medal to all finishers and other races will also hand out special cups or medals to the winners of each age category. Want to know what running age category you belong in?
If you did not finish the race
If by an unfortunate event you were unable to finish the race, I am sure that you are going to feel disappointed. However remember that this can happen to anyone. Even elite and good runners have bad days when they have had to abandon a race.
The best thing you can do is to learn from it and use what you learned for your next race. For most people who don't finish it is due to an injury, nausea or illness or in lesser cases because they didn't do enough of or the right training. Say to yourself that you are going to do that race again next year and that you are going to smash it!
----- Tips for Running Races -----